"Investors in most Canadian provinces are likely to start getting pitches from companies to buy a little more of stocks they already hold." Boyd Erman: Regulators approve easier way for companies to sell stock (Globe and Mail / Streetwise subscribers only)
Uranium / Athabasca Basin
"Among the most technically challenging mining projects in the world" Cameco's Cigar Lake mine to deliver 18 million pounds U3O8 per year by 2018. Cameco announces start of ore production at Cigar Lake mine
NexGen keeps rocking: 2 for 2 at early stage Arrow discovery. NexGen Extends Arrow Discovery Zone. Second Hole Intersects Several Highly Anomalous Radioactive Zones, Rook I West, SW Athabasca Basin. Also: last week's $10 million bought deal.
Gold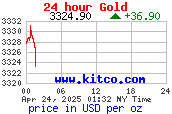 Gramalote no good at current gold price; will be reviewed in Q4 2014. B2Gold Corp. Announces Positive Results from the Preliminary Economic Assessment for the Gramalote Project in Colombia
Gold / Mark O'Dea / Oxygen Capital Camp
PLG takes $20m after drilling 10.5 g/t gold over 42.7 meters at Kinsley Mountain yesterday in Nevada. Pilot Gold announces bought deal financing of common shares for C$20,000,160
Meanwhile in West Africa, TGM's Karma gold deposit is "shovel ready." True Gold Adds 1.66 Million Ounces of Gold and Doubles In-Pit Leachable Resource at Karma's Largest Deposit
International Oil
PRE earns US $430.4-million in 2013. Pacific Rubiales announces fourth quarter & year end 2013 results: Reports record financial and operating results
BNK hauls US $61.74 million in 2013. Bankers Petroleum Announces 2013 Financial Results
PXT gets exchange approval to buy back up to 10 million shares. Parex Resources Announces Approval of Normal Course Issuer Bid. Listen: conference call.
Did you just strike gold ? Have you drilled oil ? Have you beaten back the bear ? Support Canada's Drudge (@Bourque).
Updates: 8:54 AM PST, 9:45AM PST, 10:21 PST