Your dose of crypto news and analysis from @BTO and @Goldfinger
Are we at the moon now? At the beginning of November, Bitcoin had just recently crossed the US$6,000 mark for the first time. Its price then surged by more than 60% to surpass US$10,000 for the first time ever this past week — a psychological price barrier if anything — and even shot above US$11,000 briefly on Wednesday before retreating. After hitting those highs, it "crashed" — oh no! — to US$9,300 or so, a level that it had just hit for the first time ever on Sunday. So… hardly a crash. The leading crypto is now trading around US$10,900 and has been solidly above US$10,000 for most of the day today, with traders and hodlers likely emboldened by news that Bitcoin futures have received regulatory approval.
Visual Capitalist put out a nice infographic to show us how we got here:
Great crypto researcher and thinker Tuur Demeester recently shared a chart that had been prepared in Fall 2014, which predicted Bitcoin at US$10,000 on November 22, 2017. Not far off — missed it by just a week! The next big prediction in the chart? US$100,000 on July 16, 2021.
The leading alt-coins also saw new all-time highs in the past week or two and have seen huge gains over the past month.
Ethereum trading around US$470, up 57% since the beginning of November

Ethereum Classic trading around US$30, up 190% since the beginning of November

Bitcoin Cash trading around US$1,400, up 190% since the beginning of November

Dash trading around US$800, up 190% since the beginning of November

Litecoin trading around US$98, up 79% since the beginning of November

Monero trading around US$190, up 120% since the beginning of November

ZCash trading around US$330, up 45% since the beginning of November

WTF did I miss this week in crypto?
[Note — As there was no Crypto Wars last week, some of these come from the prior week.]
Blockchain Gets a Wall Street Win: "We Know the Thing Works Now" — https://www.bloomberg.com/news/articles/2017-11-20/blockchain-gets-a-wall-street-win-we-know-the-thing-works-now
The prospect of blockchain technology revolutionizing financial services moved a step closer to reality after banks including Goldman Sachs and JPMorgan completed a successful six-month test in the $2.8 trillion equity swaps market. The program kept track of the swaps contracts after they were executed, recording things like amendments or termination of the deals, stock splits and dividends, and achieved a 100% success rate. Other participants included the Canada Pension Plan Investment Board (CPPIB), Citigroup, BNP Paribas and Credit Suisse.
Making Sense of "Cryptoeconomics" — https://hackernoon.com/making-sense-of-cryptoeconomics-5edea77e4e8d // Cryptoeconomics In Context — https://hackernoon.com/cryptoeconomics-in-context-6435ad6839be
I've become fascinated with the concept of so-called cryptoeconomics. It is essentially the merging of cryptography with economic incentives, and enables disparate parties to achieve consensus on on the legitimacy of a transaction without having to rely on a trusted middleman. It is the theory underlying the consensus protocols that allow blockchains to work the way they work. The two linked articles came out recently and are great starting points if you want to read up on the topic yourself.
Announcing Coinbase Custody: A Digital Currency Custodian For Institutions — https://medium.com/@barmstrong/announcing-coinbase-custody-a-digital-currency-custodian-for-institutions-907166d7af85
On Nov. 16, Coinbase announced the launch of a new company called Coinbase Custody, which will help institutional investors securely store digital assets. Coinbase said it is already storing more than $9B of digital currency on behalf of its customers, and this new product has been built specifically for institutional investors. Here is CEO Brian Armstrong discussing the new service on CNBC:

Speaking of Coinbase, they unfortunately partially lost their court battle with the IRS, which they had been fighting in an attempt to keep their users' transaction records private. Following the lengthy legal battle, the San Francisco district court ruled Tuesday that Coinbase must hand over user accounts at the exchange that bought, sold, sent, or received sums of $20,000 and higher between 2013 and 2015.
I don't view this as a major issue. People living in countries like the U.S. (and Canada) should have no expectation of realizing gains from any asset without having to pay tax.
Bitcoin, blockchain not yet investible, CPPIB says — https://www.theglobeandmail.com/amp/globe-investor/investment-ideas/bitcoin-blockchain-not-yet-investible-cppib-says/article37030279/
Massive pension plan, Canada Pension Plan Investment Board (CPPIC), says "We're watching it… I don't think it's institutionally investible yet. It's really early days and there's going to be lots of disruption." Apparently, CPPIB is taking the prospect of investing in crypto/blockchain very seriously and has more than 100 people at its offices in Toronto watching the space carefully.
Overstock CEO Patrick Byrne – "It's about time the world switches to real money, either gold or cryptocurrency like bitcoin."
Nasdaq Plans to Introduce Bitcoin Futures — https://www.bloomberg.com/news/articles/2017-11-29/nasdaq-is-said-to-plan-bitcoin-futures-joining-biggest-rivals
Nasdaq is getting serious into crypto and blockchain. It announced this week that, like CME, it too plans on launching Bitcoin futures, though it now appears they may only be at an early stage of doing so.
Nasdaq is also developing blockchain solutions for the capital markets, an example of which was revealed recently: an electronic shareholder voting system based on blockchain technology for South African capital markets. The solution aims to bring greater voting efficiencies and shareholder participation by offering a "secure and user-friendly" tool for remote participation.
South Korean Finance Watchdog Has 'No Plans' to Regulate Bitcoin Trading — https://www.coindesk.com/south-korean-finance-watchdog-has-no-plans-to-regulate-bitcoin-trading/
Good news on the regulatory side of things. South Korea revealed this week that, although they are monitoring the practice of cryptocurrency trading, they do not have plans right now to directly supervise exchanges. Supervision will come only after the legal recognition of digital tokens as a legitimate currency.
Vitalik Buterin Lays Roadmap for Ethereum Visa Levels Quadratic Sharding — http://www.trustnodes.com/2017/11/25/vitalik-buterin-lays-roadmap-ethereum-visa-levels-quadratic-sharding
I personally believe that Ethereum still holds massive untapped potential, and its community of developers is constantly innovating to make the platform better. Obviously, scaling is the priority #1 to have any hope of using cryptocurrencies for day-to-day monetary transactions, and to reach the ultimate goal of building a global, decentralized computer. In this article, we hear from Ethereum inventor Vitalik Buterin and his plans to reach Visa-level scalability within the next 3-5 years. This would be huge.
Even using the platform's existing technology, Ethereum surpassed 600,000 transactions for the first time this week. This is nearly twice the level of Bitcoin.
And just yesterday, a simplified version of Ethereum's Lightning Network, dubbed Raiden, was launched in live production, indicating that the Ethereum team keeps advancing technologically towards solving the scalability problem.
Bitcoin exchange Coinbase has more users than stock brokerage Schwab — https://www.cnbc.com/2017/11/27/bitcoin-exchange-coinbase-has-more-users-than-stock-brokerage-schwab.html
This is pretty incredible. Charles Schwab reported 10.6 million active brokerage accounts for October, in contrast with 11.7 million users in October for Coinbase. And that number had grown to 13.3 million as of last Sunday.
The Bitcoin vs Visa Electricity Consumption Fallacy — https://hackernoon.com/the-bitcoin-vs-visa-electricity-consumption-fallacy-8cf194987a50
It's probably very difficult to accurately determine the amount of electricity consumed by all the players involved in processing a VISA transaction, but someone has attempted to do so in order to point out the fallacy in the headlines that say cryptocurrency transactions use too much electricity. The point is that, using what the author believes are conservative figures, the traditional banking system is at least 3X less efficient than crypto in terms of power consumption. And at least with the latter, the power consumption is used to achieve security and immutability (aka proof-of-work mining).
Bitcoin futures trading gets the green light from US regulators — http://www.businessinsider.com/bitcoin-price-futures-trading-exchanges-cftc-2017-12
Huge news here. CME's Bitcoin futures instrument was approved by the Commodity Futures Trading Commission today. Ready for launch on Monday, December 18.
Coins and tokens and stocks, oh my!

[Note — Net change and % change figures are from the close last Friday to the close today.]
HIVE Blockchain (TSXV:HIVE) — $HIVE — Net Change: $0.65; % Change: 23.2%
This week saw the release of HIVE's first set of financials (for the quarter ended September 30). Although containing just a few days (12 to be exact) of crypto mining activity — and only from their initial facility — they provide a bit of a sneak peak into what may be to come. According to the news release accompanying the financials, the company's second Iceland facility, together with both phases of its previously-announced Sweden expansion, is expected to increase overall power consumption dedicated to crypto mining by over 8X. With this, along with recent Ethereum network improvements — i.e., blocktime decrease from 30 seconds to 15 seconds (50% improvement), with corresponding reward reduction of 5 to 3 (40% reduction) — the company says it anticipates a strong increase in revenue for Q3 and into 2018. Company chairman Frank Holmes shared his expectations in an interview available here. Shares of HIVE finished off the week at $3.45.
Mogo Finance (TSX:MOGO) — $MOGO — Net Change: $0.67; % Change: 9.7%
This week, Mogo launched MogoProtect, a product to help protect Canadians against identity fraud. This has nothing to do with crypto or blockchain to my knowledge, but this gave the company the opportunity to remind the market of their upcoming cryptocurrency account product. In the MogoProtect news release, the product name appears to have been revealed — MogoCrypto — and will be launching in Q1 of 2018. Shares of Mogo finished off the week at $7.57.
Overstock (NASDAQ:OSTK) — $OSTK — Net Change: -US$21.75; % Change: -34.0%
This week witnessed a bit of a sell-off and correction of Overstock's stock price, down from last week's close of US$63.95 to this week's close of US$42.20. I guess we'll have to await more news regarding its >80%-owned subsidiary, tZERO, which is going to be launching an SEC-compliant alternative trading system (ATS) for the exchange of cryptographic tokens categorized in the U.S. as securities. The token sale is expected to begin on Dec. 18, 2017 — coincidentally the same day the CME's Bitcoin futures is expected to launch.
Other crypto/blockchain-related stocks riding the wave:
MGT Capital (OTC:MGTI) — $MGTI — Net Change: US$0.02; % Change: 0.7%

LeoNovus (TSXV:LTV) — $LTV — Net Change: $0.01; % Change: 2.0%

Global Blockchain (TSXV:BLOC) — $BLOC — Net Change: $0.04; % Change: 1.7%

BTL Group (TSXV:BTL) — $BTL — Net Change: $0.93; % Change: 12.9%

NetCents Technology (CSE:NC) — $NC — Net Change: $1.99; % Change: 77.4%

360 Blockchain (CSE:CODE) — $CODE — Net Change: $0.03; % Change: 13.0%

Glance Technologies (CSE:GET) — $GET — Net Change: $0.39; % Change: 13.9%

Riot Blockchain (NASDAQ:RIOT) — $RIOT — Net Change: -US$8.62; % Change: -36.5%

eXeBlock Technology (CSE:XBLK) — $XBLK — Net Change: $0.14; % Change: 10.6%

And a few others that have been getting some attention: Atlas Cloud (CSE:AKE) - $AKE; Block One Capital (TSXV:BLOK) - $BLOK; Calyx Bio-Ventures (TSXV:CYX) - $CYX; ePlay Digital (CSE:EPY) - $EPY; and LottoGopher (CSE:LOTO) - $LOTO.
The CryptoTechnician Report
Cryptocurrencies had a wild week with Bitcoin rising to a new all-time high above $11,400 before suffering a sharp ~20% correction on Thursday:
Volatility, as evidenced by ATR(14) at the bottom of the chart, has begun to soar as public participation has notably increased in the last week.
Bitcoin searches on Google are now more popular than Trump searches.
Ethereum, the #2 crypto, also surged above $500 on Wednesday only to sharply reverse lower and test previous resistance near $400:
Previous resistance became support and Ethereum appears to be consolidating in the middle of the $400 (support) to $520 (resistance) range.
ZCash reached as high as $375 Wednesday before crashing as low as $218 in a matter of hours during the short lived crypto panic which occurred between Wednesday afternoon and Thursday morning:
We have also seen a tremendous surge in interest in publicly traded crypto related stocks. RIOT Blockchain (Nasdaq:RIOT), a biotech turned crypto stock, is a perfect example of this phenomenon:
Price and volume action are indicative of a parabolic blow-off move, support at $12 followed by $9 with next resistance near $16.
Funny things we saw this week
Here's how one Reddit user described the sentiment of every single post on r/Bitcoin the day the US$10,000 barrier was breached: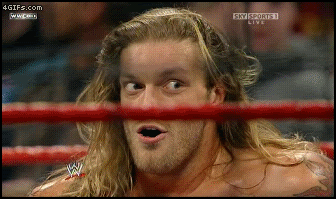 And some more good stuff — lol:
————————

DISCLAIMER — PLEASE READ CAREFULLY
All statements in this report, other than statements of historical fact should be considered forward-looking statements. These statements relate to future events or future performance. Forward-looking statements are often, but not always identified by the use of words such as "seek", "anticipate", "plan", "continue", "estimate", "expect", "may", "will", "project", "predict", "potential", "targeting", "intend", "could", "might", "should", "believe" and similar expressions. Much of this report is comprised of statements of projection. These statements involve known and unknown risks, uncertainties and other factors that may cause actual results or events to differ materially from those anticipated in such forward-looking statements. Risks and uncertainties respecting mineral exploration companies are generally disclosed in the annual financial or other filing documents of those and similar companies as filed with the relevant securities commissions, and should be reviewed by any reader of this newsletter.
The authors are online financial newsletter writers. They are focused on researching and marketing resource and other public companies. Nothing in this article should be construed as a solicitation to buy or sell any securities mentioned anywhere in this newsletter. This article is intended for informational and entertainment purposes only!
Be advised, the authors are not registered broker-dealers or financial advisors. Before investing in any securities, you should consult with your financial advisor and a registered broker-dealer.
Never, ever, make an investment based solely on what you read in an online newsletter, including Crypto Wars, especially if the investment involves a small, thinly-traded company that isn't well known or a crypto asset like Bitcoin or Ethereum.
Past performance is not indicative of future results and should not be used as a reason to purchase any stocks mentioned in this newsletter or on this website.
In many cases, the authors, and/or site owner/operator Tommy Humphreys, owns shares in the companies featured. For those reasons, please be aware that the authors can be considered extremely biased in regards to the companies written about and featured in Crypto Wars. Because of this, there is an inherent conflict of interest involved that may influence our perspective on these companies. This is why you should conduct extensive due diligence as well as seek the advice of your financial advisor and a registered broker-dealer before investing in any securities. We may purchase more shares of any featured company for the purpose of selling them for our own profit and will buy or sell at any time without notice to anyone, including readers of this newsletter.
None of the authors, Tommy Humphreys, or Pacific Website Company Incorporated (dba CEO.CA) shall be liable for any damages, losses, or costs of any kind or type arising out of or in any way connected with the use of this newsletter. You should independently investigate and fully understand all risks before investing. When investing in speculative stocks or crypto assets, it is possible to lose your entire investment.
Any decision to purchase or sell as a result of the opinions expressed in this report will be the full responsibility of the person authorizing such transaction, and should only be made after such person has consulted a registered financial advisor and conducted thorough due diligence. Information in this report has been obtained from sources considered to be reliable, but we do not guarantee that they are accurate or complete. Our views and opinions in this newsletter are our own views and are based on information that we have received, which we assumed to be reliable. We do not guarantee that any of the companies mentioned in this newsletter will perform as we expect, and any comparisons we have made to other companies may not be valid or come into effect.
We do not undertake any obligation to publicly update or revise any statements made in this newsletter.