ST. JOHN'S, Newfoundland and Labrador, Sept. 29, 2023 (GLOBE NEWSWIRE) -- tlas Salt (the "Company" or "Atlas" – TSXV: SALT; OTCQB: REMRF) has secured a top-tier build team for its Great Atlantic Salt Project to develop North America's premier undeveloped high-grade salt deposit, 100% owned by Atlas and strategically located on the west coast of Newfoundland.

An independent Feasibility Study from SLR Consulting (Canada) Ltd., released August 28, 2023, gave the project a pre-tax NPV (8) of $1.017 billion (CDN) with a 23% IRR based on a 34-year mine life at a production rate of 2.5 million tonnes per year and a projected direct capital cost of $302 million. In the 4 million tonne-per-year expansion scenario, at the Preliminary Economic Assessment level analysis, pre-tax NPV (8) increases to $2.015 billion with a 28% IRR over a 47.5-year mine life. Pre-tax cash flow is $17.8 billion out of total revenue of $24.75 billion over 47.5 years (refer to Aug. 28, 2023 news release) in the expansion scenario.
Three New Executives Form "Great Atlantic Salt Project Build Team"
New Atlas Salt CEO Rick LaBelle has recruited three proven leaders with exemplary track records in the mining industry to the positions of VP, Engineering and Construction; VP, Corporate Affairs; and Chief Financial Officer.
Highlights:
VP, Engineering & Construction, Robert Booth, P.Eng, PMP, has successfully executed more than $1.5 billion in large capital projects over the past 7 years, most recently with the world's largest gold mining company (Newmont). He is an engineer who has consistently demonstrated operational excellence and the highest standards of cost and quality control;
VP, Corporate Affairs, Alasdair Federico, is an experienced executive and lawyer who was Kirkland Lake Gold's Executive Vice-President, Corporate Affairs & Social Responsibility, between late 2016 and May 2021 during a period of exceptional growth for the company. The merger of Kirkland Lake Gold and Agnico Eagle Mines was announced September 28, 2021, with the merged entity valued at $22.4 billion (U.S.) upon closing in early 2022;
New Chief Financial Officer, Peter Newton, CPA, CA, is an accomplished financial executive with more than 30 years' experience in private equity and the capital markets. He is the former CFO of the Canadian division of Boart Longyear, the world's largest drilling company, where he was responsible for multiple foreign entities (17 countries, 4 continents) between 1992 and 2007.

Mr. LaBelle commented: "This elite core team will have tremendous synergy and possesses all the combined skill sets to bring North America's premier undeveloped salt project to the production stage on time and on budget. The Build Team allows Atlas Salt to set the goal for a new standard for economic, environmental and social mining development."
Mr. LaBelle concluded, "The projected rate of return for this project and its relatively low risk nature makes it a top tier asset, as compelling as anything I've seen in the mining industry. We have the right team to pull this together and make the Great Atlantic Salt Project a state-of-the-art salt factory for the 21st century, with the potential to deliver cash flow for generations."
Additional "Great Atlantic Build Team" Highlights



Robert Booth is a project manager leader who has demonstrated the ability to inspire high-performance teams to achieve unprecedented results for all stakeholders. Between 2018 and 2021, Mr. Booth was Project Director of the Manitoba Business Division of Hudbay Minerals where he managed a successful rapid and low-cost expansion of Hudbay's Snow Lake operations. From 1990 to 2017, Mr. Booth was a project leader with Vale Canada, advancing mining operations in Sudbury including the development of the $760 million Totten mine (2010-2013) - the first new mine built in the Sudbury area in four decades.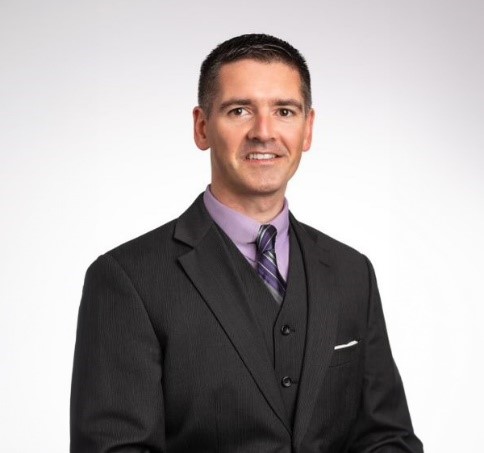 Alasdair Federico was lead negotiator with key stakeholders to help secure the Environmental Assessment for the West Detour expansion, immediately prior to the Kirkland Lake Gold-Agnico Eagle Mines merger. Detour Lake is currently the largest producing gold mine in Canada. Also with Kirkland Lake Gold, Mr. Federico's expertise was instrumental in securing the Impact Benefits Agreement for the Macassa mine on a short timeline. Prior to joining Kirkland Lake Gold, he was Vice-President, General Counsel and Corporate Secretary for Lake Shore Gold (2008-2016) which quickly advanced from explorer to producer and was acquired by Tahoe Resources for $751 million (CDN).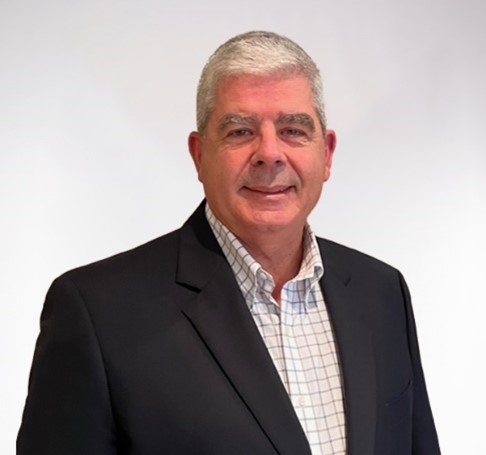 Peter Newton's most recent assignments (2018-2023) have been for public and private companies or private equity groups performing interim and longer-term Senior Financial roles, ERP system reviews and revitalizations from financial and operational perspectives. He excels at cash flow models and managing capital expenditures. In addition to a long career with the world's largest drilling company (Boart Longyear), Mr. Newton was CFO for Dumas Contracting Ltd. (2009-2011) and also performed senior financial roles for the world's largest mill liner company (Norcast Wear Solutions) and the world's second-largest explosives company (Dyno Nobel Canada Inc.).
Atlas Salt wishes to thank Gillian Russell for her outstanding service as Chief Financial Officer of the Company since June 2021. Ms. Russell is currently assisting in the transition to new CFO Peter Newton.
PRmediaNow Interview with Rick LaBelle
"It's a world class deposit…and it deserves a world class build team" - Atlas Salt CEO Rick LaBelle discusses this news release with PRmediaNow's Cyndi Edwards.
Click on the link below to view.
https://www.youtube.com/watch?v=GXwkccZiaPg
Qualified Person
The technical information in this news release has been prepared in accordance with the Canadian regulatory requirements set out in National Instrument 43-101 and reviewed on behalf of the company by Patrick J. Laracy, P. Geo, Chairman of Atlas Salt, a qualified person.
About Atlas Salt
Bringing the Power of SALT to Investors: Atlas Salt owns 100% of the Great Atlantic salt deposit strategically located in western Newfoundland in the middle of the robust eastern North America road salt market. The project features a large homogeneous high-grade resource located next to a deep-water port.
We seek Safe Harbor.
For information, please contact:
Richard LaBelle, CEO
investors@atlassalt.ca 
MarketSmart Communications Inc.
Adrian Sydenham
Toll-free: 1-877-261-4466
info@marketsmart.ca
Cautionary Statement
Neither the TSX Venture Exchange nor its Regulation Services Provider, (as the term is defined in the Policies of the TSX Venture Exchange) accepts responsibility for the adequacy or accuracy of this release. This press release includes certain "forward-looking information" and "forward-looking statements" (collectively "forward-looking statements") within the meaning of applicable Canadian securities legislation. All statements, other than statements of historical fact, included herein, without limitation, statements relating to the future operating or financial performance of the Company, are forward-looking statements. Forward-looking statements are frequently, but not always, identified by words such as "expects", "anticipates", "believes", "intends", "estimates", "potential", "possible", and similar expressions, or statements that events, conditions, or results "will", "may", "could", or "should" occur or be achieved. Forward-looking statements in this press release relate to, among other things: completion, delivery and timing of project components and requirements, and analysis and assumptions related thereto. Actual future results may differ materially. There can be no assurance that such statements will prove to be accurate, and actual results and future events could differ materially from those anticipated in such statements. Forward-looking statements reflect the beliefs, opinions and projections on the date the statements are made and are based upon a number of assumptions and estimates that, while considered reasonable by the respective parties, are inherently subject to significant business, technical, economic, and competitive uncertainties and contingencies. Many factors, both known and unknown, could cause actual results, performance or achievements to be materially different from the results, performance or achievements that are or may be expressed or implied by such forward-looking statements and the parties have made assumptions and estimates based on or related to many of these factors. Such factors include, without limitation: the timing, completion and delivery of required permits, supply arrangements and financing. Readers should not place undue reliance on the forward-looking statements and information contained in this news release concerning these times. Except as required by law, the Company does not assume any obligation to update the forward-looking statements of beliefs, opinions, projections, or other factors, should they change, except as required by law.
Photos accompanying this announcement are available at
https://www.globenewswire.com/NewsRoom/AttachmentNg/6cb6605b-3e08-4dc0-b845-0b8408b6205c
https://www.globenewswire.com/NewsRoom/AttachmentNg/243912b7-d97c-40ec-9579-5fdad75e3d61
https://www.globenewswire.com/NewsRoom/AttachmentNg/ee818188-682c-4257-b929-8e42969c178e