Change of plans and I'm back with you this morning! Gold is breaking out above major resistance near $1306-$1308 this morning and we've been as high as $1316.80 in the August futures contract: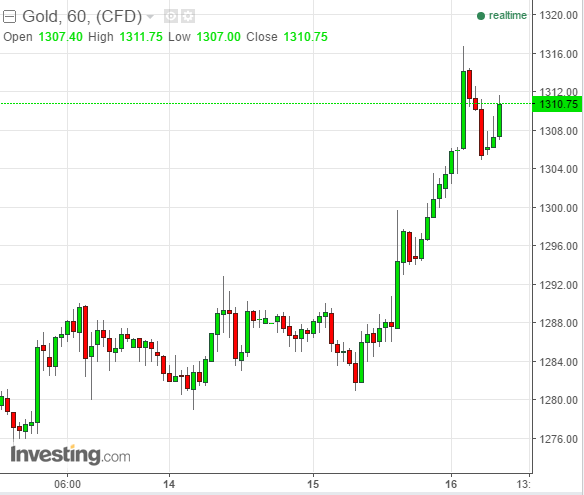 Gold was meandering in the mid-$1280s for the last couple of days before yesterday afternoon's FOMC announcement offered an especially dovish tone and traders reduced the probability of a rate hike between now and the end of 2016 to below 50%:

This is really quite a sea change; if we think back to the beginning of the year the consensus was for 3-4 rate hikes in 2016 and we were looking at a 2.0% Fed Funds Rate by mid-2017. At this point the Fed looks to be stuck in neutral with essentially no timeline for even reaching 1.0% on the Fed Funds Rate.
Meanwhile inflation expectations are falling off a cliff globally:
It's hard for the ECB or Fed to tighten policy with inflation expectations cleanly trending lower and undershooting stated policy targets.
It's a green light for precious metals and precious metals miners, meanwhile, Treasury yields have a very good chance of challenging their 2012 lows and potentially making new lows this summer.