It has been almost two months since I returned from Lupaka Gold's (TSX-V: LPK) Invicta gold mine in Peru, and thought it would be useful to provide a brief update. Subsequent to my site visit, I have had the opportunity to visit Lupaka's offices in Toronto and have seen first hand the work that is going in to advance the project step-by-step. Furthermore, increased metal prices have buoyed market confidence on the junior spectrum of the mining industry thus giving some wind to the sails of projects like the Invicta Gold project.
Since the appointment of Will Ansley as president in Q3 2017, Lupaka has been on a rapid path to develop the Invicta Gold project. In August, the company signed a community agreement, monetized a non-core property to GoldMining and secured financing to kick-start development at Invicta. The Company has also signed agreements with Franco Nevada which facilitated the payout of Franco Nevada's royalty agreements on the Invicta property and allowed the company's financing partner (Pandion Mine Finance) to obtain a first charge on the Invicta concessions.
In addition, Lupaka has signed an agreement with SRK Consulting Canada to put out an Preliminary Economic Assessment ("PEA") and commenced road expansion and rehabilitation up to the mine site. The delivery of the PEA and the completion of the road will be significant steps in improving confidence in the project and hopefully will provide the market with visibility into the company's future vision and capabilities.
Other significant steps on the path to production that are being negotiated right now are an agreement with a mining contractor to rehabilitate and develop the mine, as well as an agreement with an off-taker for the saleable concentrate. Completion of these objectives will turn this developer into a producer.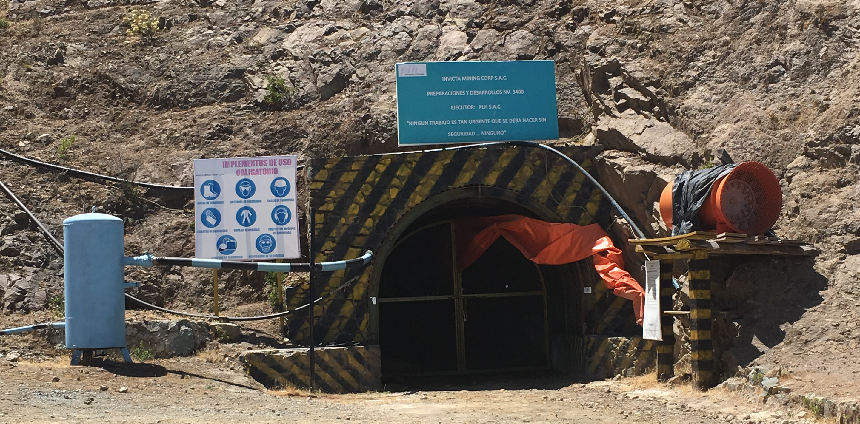 It has been an active 6 months and it has been a privilege to watch so much happen so quickly after a long bear market.
However, while all eyes are on Invicta going into production, the company has other assets in its portfolio and any investor would be remiss in not taking this into consideration when evaluating Lupaka Gold as an investment. The company holds a claim on the Josnitoro Gold project
The Josnitoro Gold Project is located approximately 600 kilometres by road southeast of Lima in the Department of Apurimac, southern Peru. There are no communities or families living on the mining concession area. Two communities, approximately 50 km distance, own the surface rights.
Historical work on the project comprises geologic mapping and rock chip and trench sampling. Past rock chip samples on the property returned results of up to 7.74 g/t Au, and trench sampling returned results of up to 33.6 g/t Au. There are no current plans for Josnitoro that I am privy too, but nonetheless there is potential with this asset.
All in all, we can see what a motivated management team can do to organize and advance a project. There is plenty of news to come. I am grateful to witness this process and to see a management team motivated to get this project up and running.
The work is starting to show in the marketplace, with shares of Lupaka trading with increased volume and moving nicely in step with the price of gold. The company has a lot to deliver on and investors should expect significant news flow as the company checks off the steps to production and delivers goods news to the market.
If you have any questions about Lupaka Gold Inc. (TSX-V: LPK), feel free to contact me.
All the best and keep posted, Nicholas LePan
lepan.nicholas@gmail.com