(TheNewswire)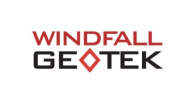 DOES NOT CONSTITUTE AN OFFER OF THE SECURITIES DESCRIBED HEREIN
Brossard, Quebec - TheNewswire - March 30, 2021 – Windfall Geotek Inc. (the "Company", or "Windfall" (TSXV:WIN), (OTC:WINKF), (FSE:L7C2) Windfall has been providing high probability AI exploration targets for mineral exploration in the mining industry since 2005.
Correction for Grant of Stock Options and appointment of Simran Kamboj
Windfall is pleased to announce the grant of 1,300,000 stock options (previously read 1,000,000) to its directors, management team and consultants. The stock options entitle their holders to purchase the same number of common shares of Windfall at a price of $0.295 per common share for a period of 5 years, namely March 29, 2026 (the "Options").
Windfall's directors and management team were granted 800,000 Options (previously read 500,000), and two consultants of Windfall were granted 500,000 Options.
Windfall is also pleased to announce the appointment of Simran Kamboj to its board of directors.
About Windfall Geotek – Powered by Artificial Intelligence (AI) since 2005
Windfall is an Artificial Intelligence company that has been in business for over 15 years developing its proprietary analysis (AI) and data mining techniques. Windfall Geotek can count on a multidisciplinary team that includes professionals in geophysics, geology, Artificial Intelligence, and mathematics. It combines available public and private datasets including geophysical, drill hole and surface data. The algorithms designed and employed by Windfall are calculated to highlight areas of interest that have the potential to be geologically similar to other gold deposits and mineralization. The Company's objective is to develop a new royalty stream by significantly enhancing and participating in the exploration success rate of mining and to continue the Land Mine detection application as a high priority. Windfall has played a part in numerous past discoveries utilizing its methodology as described at: https://windfallgeotek.com/.
For further information, please contact:
Simran Kamboj
President & CTO
Email: simran@windfallgeotek.com
Website: www.windfallgeotek.com

Additional information about the Company is available under Windfall Geotek's profile on SEDAR at www.sedar.com. Neither the TSX Venture Exchange nor does its Regulation Services Provider (as that term is defined in the policies of the TSX Venture Exchange) accept responsibility for the adequacy or accuracy of this release.
FORWARD-LOOKING STATEMENTS: This news release contains forward-looking statements, which relate to future events or future performance and reflect management's current expectations and assumptions. Such forward-looking statements reflect management's current beliefs and are based on assumptions made by and using information currently available to the Company. Investors are cautioned that these forward-looking statements are neither promises nor guarantees, and they are subject to risks and uncertainties that may cause future results to differ materially from those expected. These forward-looking statements are made as of the date hereof and, except as required under applicable securities legislation, the Company does not assume any obligation to update or revise them to reflect new events or circumstances. All forward-looking statements made in this press release are qualified by these cautionary statements and by those made in our filings with SEDAR in Canada (available at WWW.SEDAR.COM).
Copyright (c) 2021 TheNewswire - All rights reserved.